I can't collect my order from store in time, what should I do?
If you're unable to collect your order within 10 days, then you can extend the collection date of your parcel by a further 7 days.
Before you can do this, you'll need to wait until you've received the email / SMS to say your parcel is ready to collect.
Then, to extend your parcel collection date:
Sign into 'My Account' and click on 'My Orders.'
You'll see a list of your items, click on the 'Hold my Parcel' link.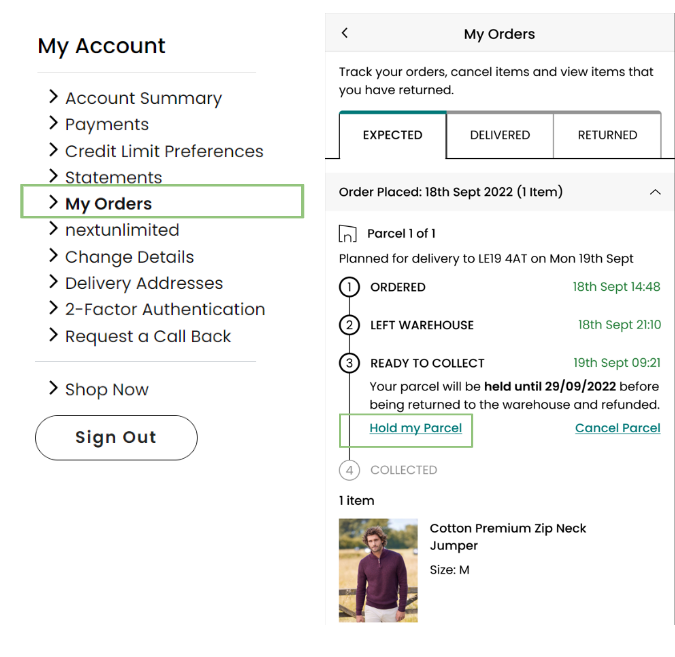 We'll then hold the parcel for a further 7 days.
Please note, after being extended once your parcel cannot be extended again.