Placing an order is easy!
Step 1. Decide how you want to pay.
We offer two forms of credit account; nextpay and next3step. Click the links to find out more.
Or choose to pay in full by credit/debit card or paypal at the time of checkout.
Step 2. Browse and shop our vast range of items.
You can navigate the website using the navigation bar at the top of each page. This includes access to search, help, your shopping bag, your account information and all of your favourite shopping departments within Next.

To view a product, simply click on any picture to see an enlarged view and other details including a description, sizes and colours. Then simply select a size, at which point we will let you know if the item is sold out then and "Add to Bag" to buy the item.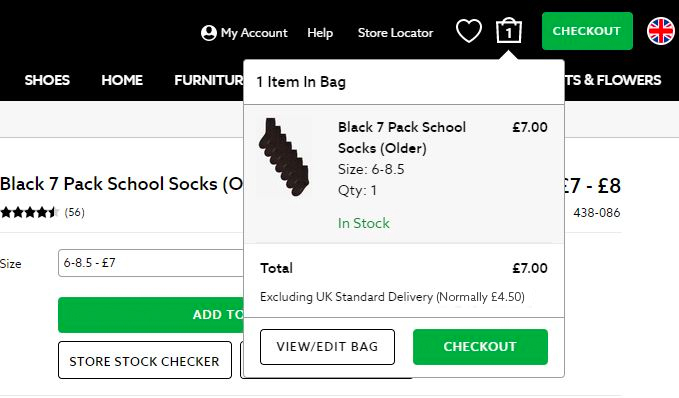 You can search our site by item description, item number or keyword.
If you have already chosen your order, just enter your item numbers i.e. 234-567 and size into the search bar.
Once you have added all of your items to your bag, you simply need to click 'Checkout' and follow the steps.

Home Delivery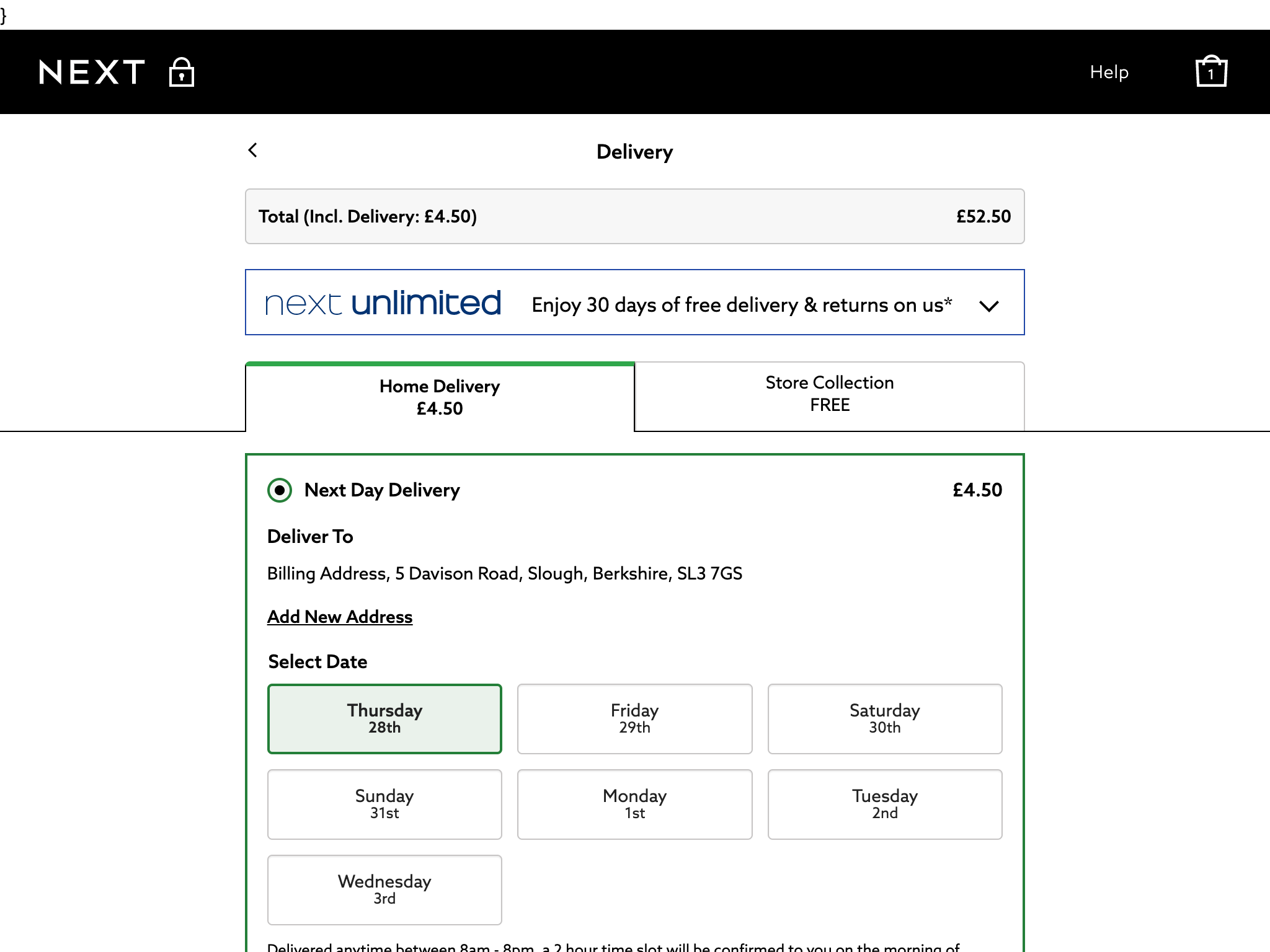 Store Delivery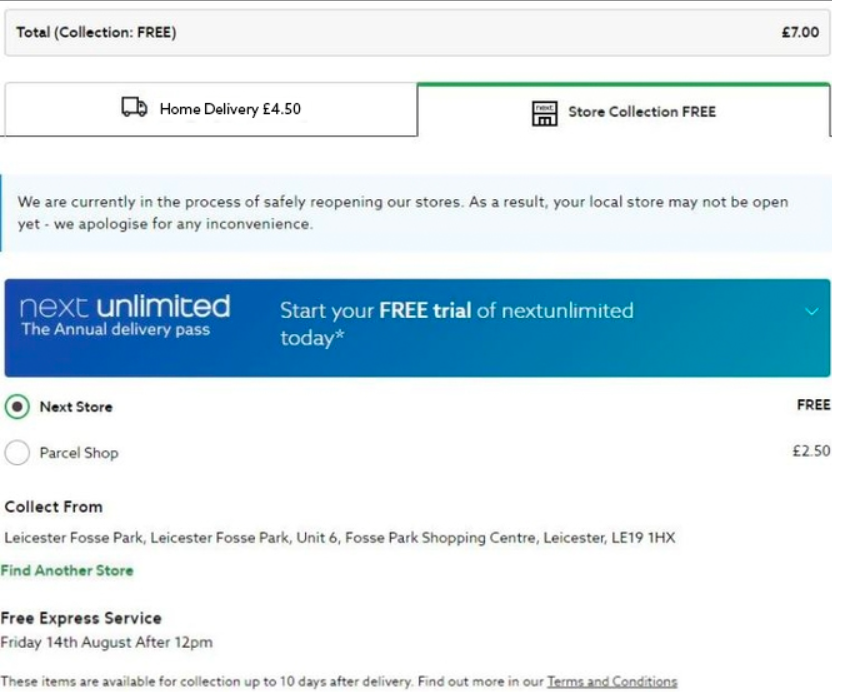 For more information on ways to pay, click here.